Top Tips for Perfectly Blending Silver and Gold in Your Jewelry Collection
For years, you may have heard the voice of your fashion-conscious friend in your head adage that gold and silver don't mix. Well, it's time to leave that old rule behind. Mixing silver and gold jewelry is a style trend that gives you a fresh and unique look young fashionistas are craving for.
Tip 1: Combine Similar Styles or Designs
Start by putting together pieces that touch upon a shared theme. Finding common ground in the style or design of jewelry can give an impression of harmony. For instance, consider pairing a gold pendant necklace with dramatic art deco flourishes and silver hoop earrings with the same motif. Despite the differing metals, the consistent art deco styling can lend an air of cohesiveness.
Tip 2: Mix Metals Through Multi-Tone Jewelry
If walking into this trend feels like stepping out of your comfort zone, an effortless way to tiptoe into the practice is with multi-tone jewelry. They are versatile and inclusive as they feature silver and gold in a single piece; sometimes, even rose gold can be a part of it. An example could be a twisted ring combining cool sterling silver and warm 18k gold—creating an interestingly modern, sleek contrast.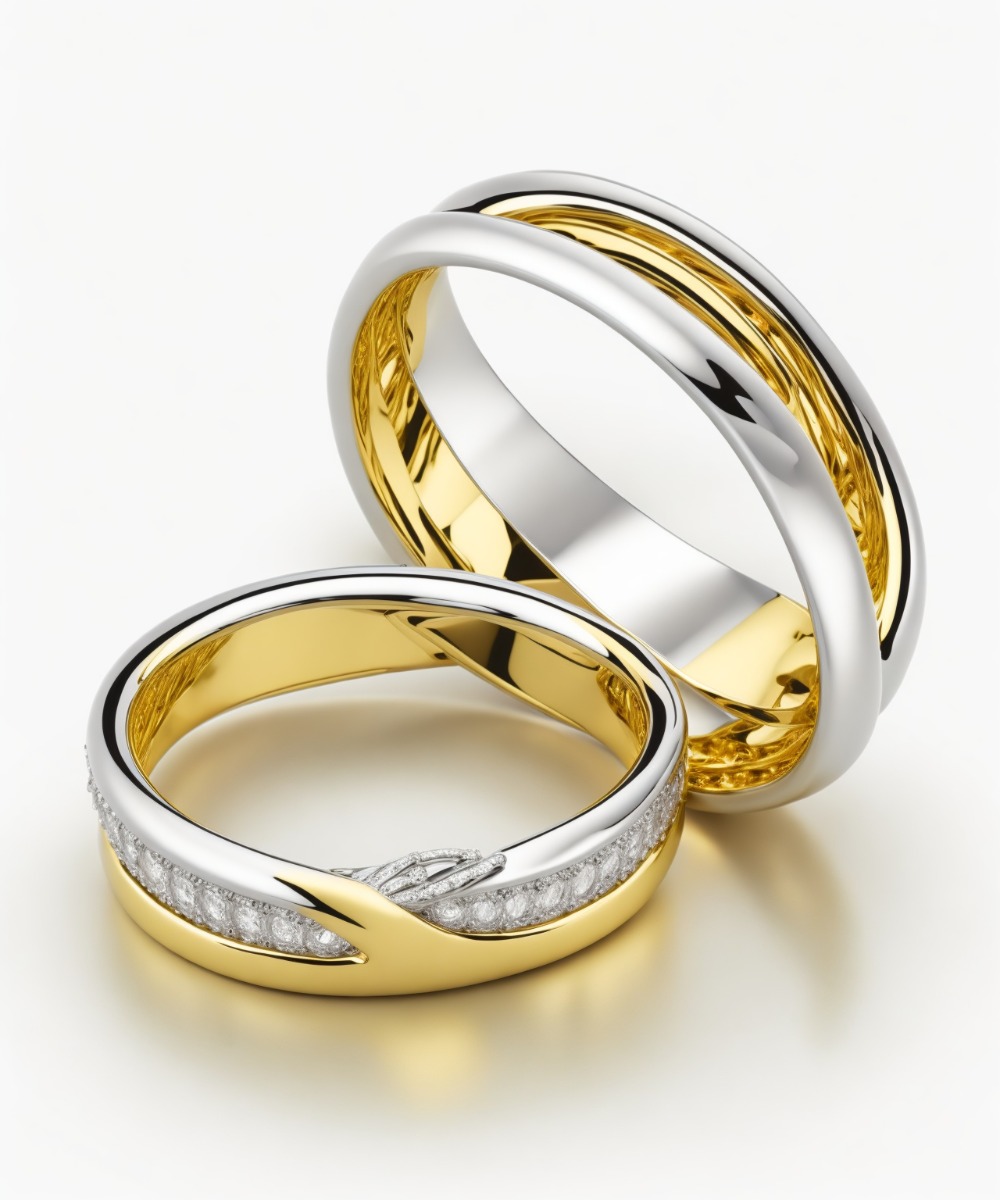 Tip 3: Coordinate Accessories
Accessories should be included in the picture when mixing silver and gold. If your bag has gold buckles, wear gold shoes. If your watch is silver, try wearing a silver belt. This coordination is an extension of your jewelry and a chance to accent the mixing metal look further. Remember, you're an artist, and your outfit is your canvas!
Tip 4: Use Multi-Tone Jewelry
Besides the multi-tone jewelry mentioned earlier, think about pieces that use the two-tone trend to their best effect. A silver and gold pendant necklace or silver earrings with golden details can provide new opportunities for matching with other pieces in either metal. They create a visual tie between different jewelry pieces making the entire appearance fluid and connected.
Tip 5: Mix Textures
Introduce some variety by mixing textures—not just colors. Try pairing a hammered gold bracelet with a delicate silver chain necklace with tiny beads or a high-polish silver ring with a brushed gold pendant. This intriguing mixture of different surfaces creates visual interest that can take your ensemble to the next level.
Tip 6: Play with Chain Lengths
The beauty of layering shines when mixed with mixed metals, and playing with differing chain lengths can add an extra dimension to your ensemble. For instance, if you layer necklaces, start with shorter chains in one color and gradually add longer ones in another metal tone, thus creating a cascading effect that can visually lengthen the silhouette.
Tip 7: Incorporate Gemstones
Gemstones provide an opportunity to tie together mixed metals harmoniously. Whether you opt for clear crystals or colored gems, the light-refracting properties capture and reflect light—creating a sparkly bridge between silver and gold tones. So mix a ruby placed in a gold setting with silver earrings featuring ruby drops for a coherent mixed metal look.
Tip 8: Experiment with Earrings
Step up your fashion game by pairing different gold and silver earrings. For instance, a silver feather-shaped earring paired with a golden tassel can evoke inquisitiveness while upping the style quotient. This bold mismatch technique subtly announces your style credentials.
Tip 9: Balance Proportions
Balancing proportions is handy, particularly when layering chain necklaces or bracelets. You could pair a chunky gold cuff bracelet with several slimmer silver chain bracelets on one wrist for a beautiful layered look. Alternatively, mix chunky silver rings with delicate golden bands on your fingers.
Tip 10: Trust Your Style Instincts
In conclusion, there is no wrong way to mix metals—it's all about what makes you feel confident. After all, personal style isn't about trends—it's about expressing yourself authentically. Therefore, trust yourself and don't be afraid to experiment—you might end up creating a unique and stylish trend of your own!