Finding Your Ideal Necklace Chain: Top Styles Explained.
Hey there, fellow bling-lover! You're here because, like us, you know how important it is to find that just-right chain for your necklace. Whether you're piecing together a casual day, look, or a killer evening ensemble, the chain you choose matters. Are you leaning toward the classic charm or eye-catching extravagance? Stick around; we've got you covered.
Cable chain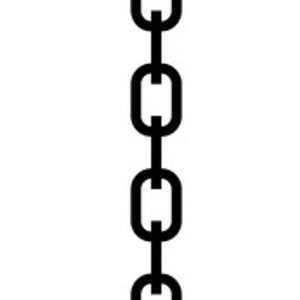 Picture this - neat oval links all lined together, cozy and comfortable. That's your Cable chain for you. It's like the jeans-and-white shirt combo of necklace chains - timeless, versatile, and perfect for everyday wear. No fuss, no muss, and it works with any pendant style. It's a bonus that they come in different widths and materials like gold, sterling silver, and platinum. Talk about a chain that fits every budget and style.
Curb chain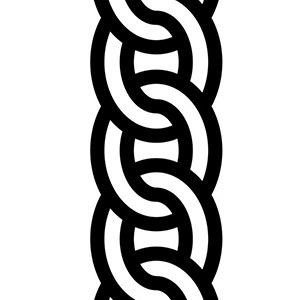 Imagine if Charm met strength and decided to dance together. That would be a Curb chain. Its stylish flat links have a subtle twist - sophisticated yet sturdy. It's such a chameleon that both men and women love it. And guess what? It's perfect for those heavier pendants. Whether you're a minimalist soul or a brave heart, there's a range of slim and thick Curb chains that are sure to suit your personality
Figaro chain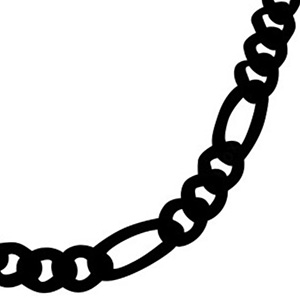 Looking for something a bit rogue, bold, or unique? The Figaro chain is your answer. This Italian-origin chain, with a pattern of elongated links followed by shorter links, is a head-turner. The best part? It's made for both men and women. Figaro gold or silver chains are fantastic options for anyone yearning to stand out from the crowd..
Rolo chain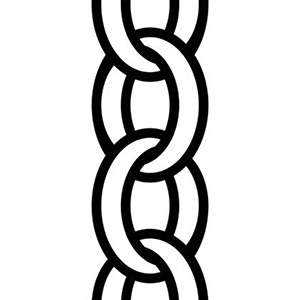 Longing for that symmetrical charm? You should meet your new best friend, the Rolo chain. This one is a classic choice, featuring round or oval links in a cheeky dance, creating a timeless design. Throw on a pendant, or let it own the stage alone - with the Rolo chain, you can't go wrong. What's even better? It comes in different materials, like gold, sterling silver, or platinum, and various thicknesses. This simple design is a silent performer versatile enough for casual and formal wear
Pairing chains with pendant types

Necklace chain lengths can do wonders to your overall look; so can the chain thickness! The right balance could refresh your style game, so don't be afraid to experiment. You'll find your sweet spot with different outfits and occasions, so start that journey!

Considering chain length and thickness
The key difference between Gold Plating and Gold Vermeil lies in the thickness of the metal layer. Gold Vermeil is at a minimum of 5 times thicker than gold plating. This means it is more durable and less likely to fade, tarnish, or wear off.
Wrap-Up
To wrap up, when you want your jewelry game to be on-point, getting to know your necklace chains is a real game-changer. Discover what lengths and thicknesses work best for you, let your style shine, and check on quality. Trust us; you will strut like the world's runway when you get it right. After all, life's too short for boring accessories.
Anchor chain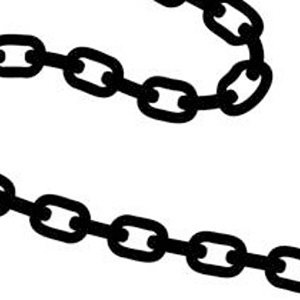 Want to anchor on to something adventurous? Channel your love for the seas with an Anchor chain. Alternating vertical and horizontal oval links make it as eye-catching as they come. Robust and sensible, this chain is made to hold larger pendants and give you that unforgettable edge. Versatile and available in various metals, Anchor chains set sail to your adventurous fashion journey.
Wheat Chain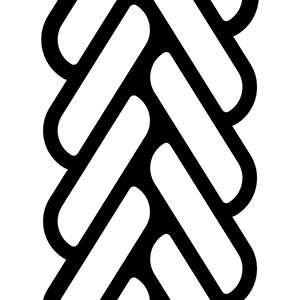 Craving some sophisticated texture? The Wheat chain will satisfy. With intricately interwoven strands, it's designed to draw the eye. The textured appearance lends a luxurious touch to your style. Here's the best bit: these chains are perfect for standalone wear. Do you have a pendant you like? Hook it onto the Wheat chain, and you look effortlessly stylish. The Wheat Chain works whether you're off to work or hitting the watering hole downtown.
Choosing Chains Based on Personal Style Preferences

Regarding style, the rule is - there are no rules! Sweetheart, this is about you. Your identity, your style, your vibe - they all matter. Is a flashy necklace your thing, or do you lean more toward minimal chic? Do you have a favorite color or a favored material? Remember to consider the types of jewelry you wear regularly. Choose a chain that loves to play well with your jewelry collection.
Chain Length and Thickness Matter

You've found the perfect chain, great! But wait, did you check the chain length and thickness? You must! First, consider factors such as neck size, your outfit's neckline, the pendant size, and the aesthetics you aim for. Longer chains can accentuate a low-cut dress, while chokers do wonders with turtleneck tops. Play around with different lengths and thicknesses to fit your style, and remember to enjoy it.
Conclusion

Alright, accessory lover, that's a wrap! From Cable chains, Curb chains to Figaro and Anchor chains, we've covered the classics and the showstoppers. Whether you're a minimalist, a maximalist, or someone in between, there's a chain out there that's just perfect for you. So, go ahead, mix, and match to create your unique look. Don't be afraid to experiment, most importantly, let your personality shine! Here's to making everyday glam-tastic!