Eternity Ring Meaning: Complete Guide
Hello, all you jewelry lovers out there! Come and join us on a breathtaking journey through a classic gem in the jewelry aisle – the eternity ring. It's time to get swept up in the love, commitment, and, yes, the brilliant style behind these stunning pieces. Together, we'll deep dive into the world of eternity rings, unfolding their history, symbolism, fabulous designs, and even when and why you should gift them. So buckle up, and get ready!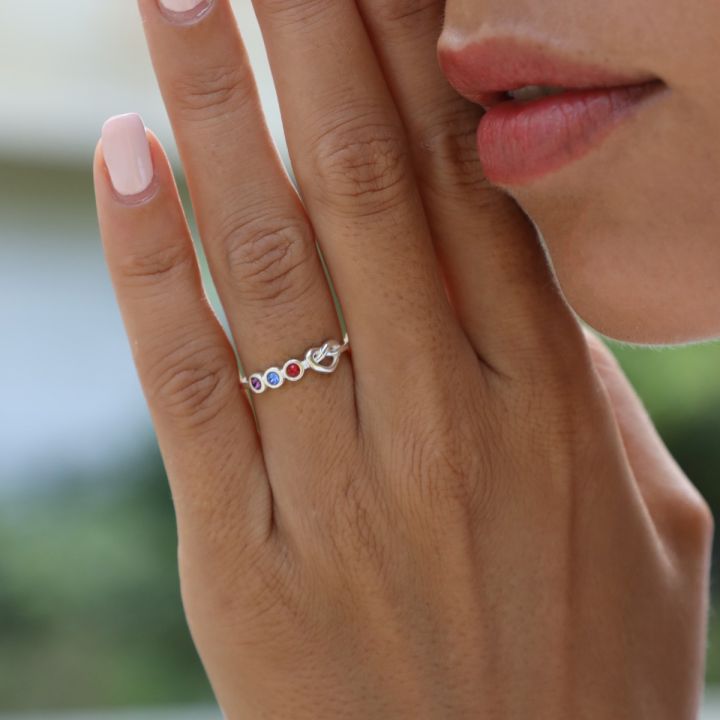 Love and Commitity: The Symbolism of Eternity Rings
A Peek into Eternity Ring History
Let's rewind the clocks a bit. The exact beginnings of eternity rings might be fuzzy, but we can trace their origin a long way back. Ancient Egyptians were the pioneers here, exchanging these rings adorned with coiled-up serpents or ceaseless circles, symbolizing good ol' eternal love. The Romans and Europeans later borrowed the concept and added their special touch – gemstones set around the band, representing their love that goes on and on.
The Iconic Circular Design
What's unique about the eternity ring? Well, it's the unending circular form with no start or finish. Amplify this with a continuous line of sparkly gemstones, and you've got a perfect symbol that screams (or shall we say, whispers sweetly): "Our bond is unbroken!". For those in love, eternity rings have become a beautiful emblem of unwavering love and strong commitment.
Locking Horns with Unwavering Love
Eternity rings, and unwavering love go together like, well, a horse and carriage! It's the ring of choice for couples aiming to demonstrate their deep fidelity. The consistently circular design reinforces the concept of an unbroken bond. So, whenever the wearer glances at the ring, it is a beautiful, constant reminder of the infinite love shared between them. Eternity rings? More like infinity love badges, right?
Styles and Designs of Eternity Rings
A. the A-list of Materials (gold, silver, platinum)
Strap in because eternity rings come in a glossy selection of materials, including gold, silver, and platinum. Gold, the evergreen favorite, basks in yellow, white, or rose hues. Silver is a budget-friendly alternative that still brings plenty of elegance. Then we have the sturdy, luxurious, and gleaming platinum favored by those hunting for a durable, scratch-resistant piece that's got 'forever' written all over it.
The Trending Ring Designs
Full eternity rings: Imagine a band with a row of gemstones snaking around it. You've got yourself a full eternity ring – the big cheese in the symbolizing eternal love category. While it might be a notch higher in the price scale and not so simple to resize, the uninterrupted wrapped gemstones make it all worthwhile.
Half eternity rings: These fellas got gemstones halfway around the band. But that doesn't mean they skimp on the 'forever' love symbolism. They're the practical spinoff – easier on the pocket, comfier to wear, and simpler to resize if needed.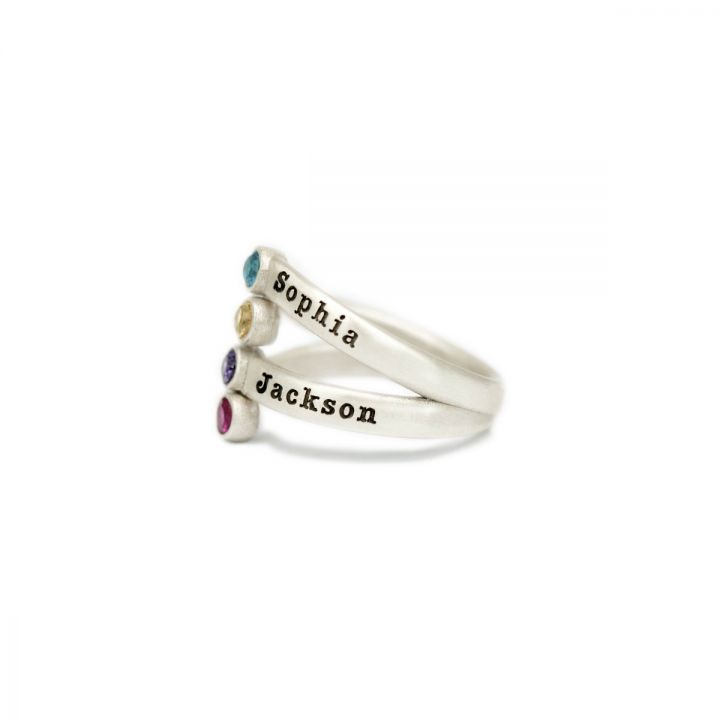 Gemstone Picks: Diamonds and their Alternatives
Diamonds, the usual suspects for eternity rings, definitely rule the roost. But other gemstones have your back if you're looking for something different from the mainstream. Add some color with sapphires, rubies, or emeralds for a bold visual appeal. Are you prepping for a budget squeeze? Semi-precious options like topaz, garnets, or aquamarines offer a cost-effective sparkly alternative.
Gifting an Eternity Ring: When and Why
Traditional Gifting Moments
Anniversaries: When it comes to anniversaries, eternity rings walk in like a champ. Each gemstone can be a sweet reminder of the years stacked together in love. Milestone anniversaries like the 10th or 25th are also perfect occasions.
Birth of a child: The arrival of a baby marks the growing symbol of shared love between a couple, and an eternity ring makes an ideal, meaningful gift.
Relationship milestones: Got some notable relationship milestones on the horizon? Yup, you got it! An eternity ring fits right in as a symbol of shared love and mutual support.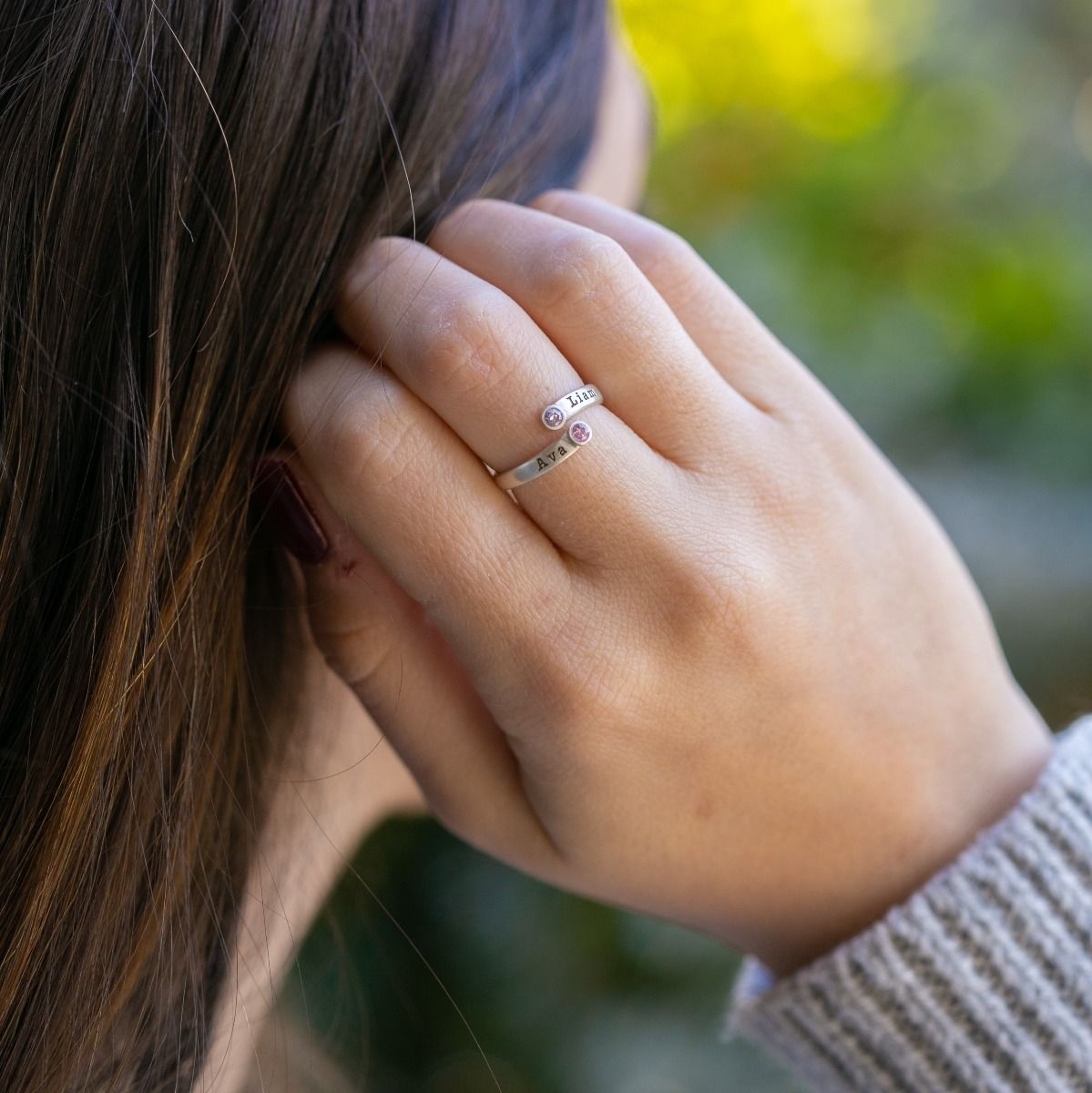 The Personal Touch to the Gift
How about adding some personal flair to your eternity ring gift? Choose a unique design or material, including a birthstone, engrave an emotional message, or even have the jewelry designed from scratch to reflect the tale of your love and journey as a couple.
Wearing and Maintaining Your Eternity Ring
Rocking Your Eternity Ring
Hung up on how to wear your eternity ring? Fear not! Traditionally, the ladies wear the eternity ring right next to their engagement and wedding rings on their left fingers. But, if you're feeling a touch more adventurous or have a unique design in mind, try it out on the right hand. Or mix it up ‒ wear that eternity ring on a different finger or stack it with other rings. The world is your jewelry box!
Keep it Clean, Keep it Pristine
Remember to show your ring some TLC to maintain its sparkle. All your ring needs is a gentle scrub with lukewarm water, mild soap, and a soft toothbrush. Rinse well, and then pat it dry with a soft fabric. Regular cleanups will keep your ring shining and minimize any tarnishing. It'll also allow you to take a closer look and keep any damages at bay.
Preserve the Awesomeness
Protect your ring from scratches and damage by storing it in a soft pouch or a lined jewelry box when it's off-duty. In particular, rings with diamonds or other gemstones need extra TLC; they can be scratchy or even dislodge when in contact with other jewelry—got something tough on the agenda, like sports, gardening, or using harsh chemicals? It's safer to leave the ring out of it and keep it pristine!
Final Thoughts
With their captivating symbolism of endless love and commitment, Eternity rings truly live up to their timeless appeal. By diving deep into their meaning, styles, and gifting occasions, you'll be well-equipped to find the perfect eternity ring. Imagine a token that doesn't just talk about love – it shouts your love from the rooftops! Finding that perfect eternity ring brings the joy of a gesture that will touch not just the lives of those who give but also those who receive.