All About the Infinity Symbol: Origins and Meanings
Styles and chain types: Infinity necklaces run the gamut from whisper-thin styles to gorgeously thick statement pieces. With an eclectic mix of designs, materials, and lengths, you've got tons of fun options to sift through. Cable, box, and rope chains are all in the running when picking out your perfect infinity necklace.
Pendant variations and materials: Fancy a pendant? You've got everything from simple metalwork wonders to intricate gemstone-studded beauties up for grabs. Whether it's gold, silver, platinum, or alternative metals like stainless steel or tungsten, the power's in your hands to pick the perfect glittering pendant for your infinity necklace.
Infinity Symbol Bracelets
Chain, bangle, and charm designs: Bracelets that boast of the...
Layering and combining bracelets: Why settle for one when you can have a whole stack of infinity bracelets? Mix and match different styles for fun, personalized accessories that are just so 'you.' Play around with textures, materials, and colors to create your unique bracelet bunch.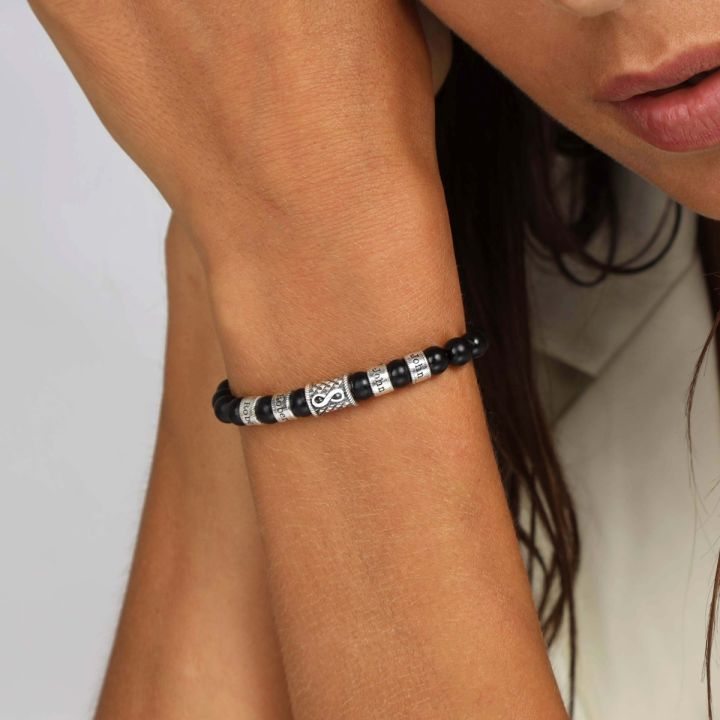 Infinity Symbol Rings
Stackable and statement ring options: Infinity rings come in all shapes and sizes – some whisper-thin and perfect for stacking, others big and bold for when you want your accessories to turn heads.
Selecting metal types and gemstone accents: Who said infinity rings have to be dull? With a spectrum of metals from classic gold to modern rose gold and glam gemstone or diamond accents, there's an infinity ring for every fabulous flavor. Are we celebrating a special occasion? Show it off with a beautiful emerald or sapphire infinity ring!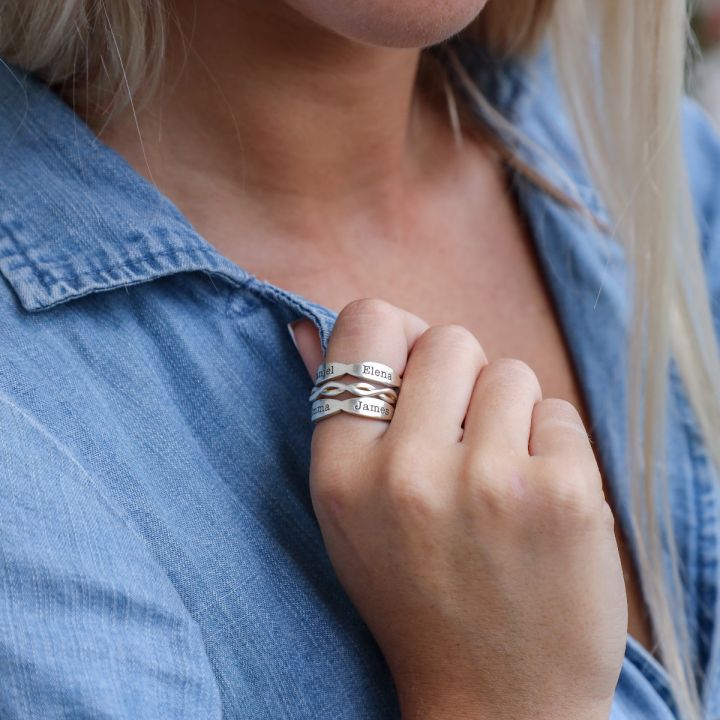 Infinity Symbol Earrings
Studs, drops, and hoop earrings with Infinity Symbol details: Earrings can sport our infinity fan-favorite symbol in more ways than you think, with studs, drop earrings, and hoops leading the charge. There's a pick for everyone, whether you prefer fewer frills or love a little extra sparkle.
Choosing the perfect earring style: It's all about finding what suits you when zeroing in on infinity earrings and going for a casual or office-friendly vibe. Try simple stud earrings. Need a little extra oomph for a fancy event? Bold drop earrings could be your new best friend.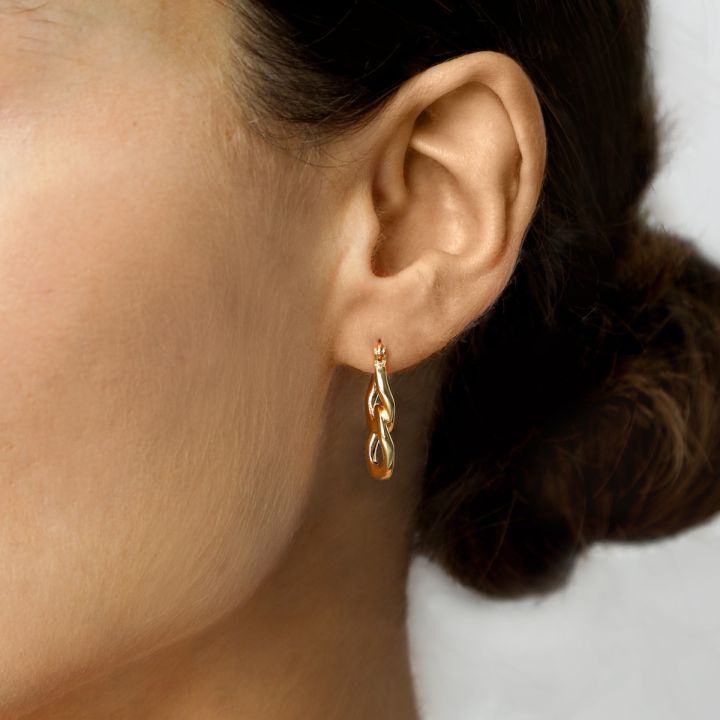 Infinity Symbol Jewelry Sets
Coordinating pieces for a unified look: How about making a style statement with matching infinity jewelry pieces? A blended look of earrings, necklaces, and bracelets flaunting the infinity symbol is sure to turn heads and serves as a top-notch gift idea, too.
Creating bespoke Infinity Symbol jewelry sets: Assert your style dominance by designing your dream set alongside a jeweler. There's an unmatched joy that comes with bringing your vision to life, offering a perfectly curated set that shines with your unique personality and flair.
Customizing Infinity Symbol Jewelry
Personalization options, such as engravings and birthstones: Knock your infinity jewelry up a notch by engraving a tantalizingly sweet message inside a ring or the back of a pendant. How about styling it with the birthstones of your loved ones for an extra personal touch?
Working with jewelers for one-of-a-kind creations: Enjoy the thrill of working with professional jewelers to craft a piece that is a true reflection of you. The sky's the limit when designing your custom, one-of-a-kind infinity jewelry masterpiece.
Gifting Infinity Symbol Jewelry
The symbolic meaning of Infinity Symbol gifts
Nothing says forever like infinity jewelry. Gift it to showcase infinite love, friendship, or your appreciation, making a tangible salute to the unbreakable bond between two people.
Celebrating relationships, milestones, and life events
An infinity piece is the ultimate accessory to mark an anniversary, birthday, graduation, or just as a token of your appreciation for that special someone. It's a timeless and poignant gesture, a nod to the lasting impact someone or a special event leaves behind. Be it an expression of undying love, firm friendship, or a congratulatory pat on the back for an achievement, infinity jewelry is a timeless tribute that will be cherished for a lifetime.
Conclusion
From its historical roots to its standing as a jewelry superstar, the infinity symbol has stitched together different cultures and civilizations with varied meanings and interpretations. Fast-forward to today and modern symbolism and personalization options make infinity jewelry a hit among those looking to express their eternal affection and commitment. With a virtual treasure chest of styles, materials, and designs at your fingertips, there's an infinity symbol piece for everyone to commemorate the power of love, friendship, and personal growth.